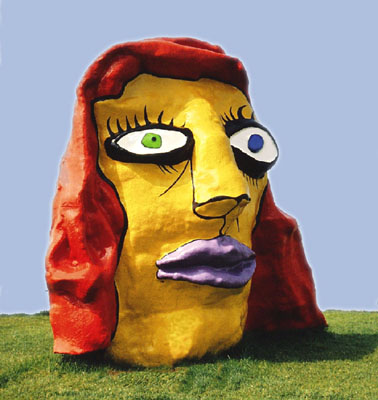 Niki de Saint Phalle: Le Témoin, The Witness, 1971,
Roof Garden, Art and Exhibition Hall, Bonn 1992
Niki de Sant Phalle has never inconspicuous created. She is best known for her monster women, the "Nanas". They are oversized, especially colourful and voluptuous female figures. The picture of the sculpture "The Witness" shows a completely different variant. The perception of the event is frightening for the witness.
Niki de Sant Phalle, was born in France and moved as a two-year-old infant with her father, a banker, to New York. She is with her work one of the most famous pop artists of the international art scene. After a serious illness she died on the 22nd of May, 2002 at the age of 71 in San Diego, USA.